WHO IS MR RESULTS?
Peter Ryan, nicknamed Mr. Results by his clients, has been a leading voice in marketing and sales for more than 40 years. His global sales management experience can help your business grow faster and achieve the exceptional results you expect and deserve.
Peter's 40 years of experience include extensive work in Radio, T.V., =Newspapers, Magazines, Yellow Pages Directories both Print and On-Line. He has extensive knowledge in the online media space and is a highly sought after expert when it comes to getting results through advertising and social media.
Peter has a passion for helping small business owners, entrepreneurs, start-ups and sales teams reach their maximum potential, increase their revenue and profit and spend more time with the people that matter most.
Peter can show you; Ideas and strategies to grow your business, by concentrating on only 5 areas More Leads, More Conversions, More Transactions, Higher Prices, More Profits these are the only areas you need to concentrate to build a strong Business.
We can give you a jump start to keep you GROWING, so you can KEEP GOING.
An avid researcher, Peter maintains a constant focus on current industry and market trends… then guides his clients on how best to work on their business versus in it. Since business and markets are constantly changing, Peter anticipates these changes and helps his clients to implement the strategies and tactics that help them stand out to Be Different and Not to Blend in with their competitors. 
Peter is the Author of the Highly Acclaimed Book "Small Business Marketing Secrets Revealed"
When asked what he does, Peter said "Anything it Takes" he knows that Business owners are looking for One Thing RESULTS
If you're serious about growing your business, and you're looking for an honest, forward-thinking, competent, and inspiring success partner, then this is the opportunity you've been seeking.
Call us on 1300 310 755 Or Text Peter Direct 61 418 122 619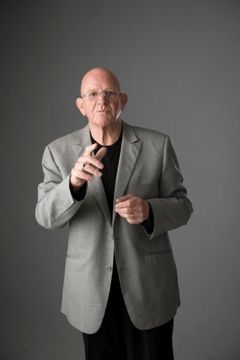 Be Different, Stand Out, Don't Blend in
We do what many Business Owners Don't Do, Won't Do, Can Do, but Never Get Around to.
Would you like to have a team of Strategic Digital Marketing and Media Experts working for you?
You probably thought of hiring these experts yourself, but recognise that direct hires carry with them huge costs that cannot possibly be absorbed right now…
We are a small, energetic full-service agency managing and nurturing reputations for passionate and ambitious growth for Small to Medium Businesses, Entrepreneurs, and Start-Ups. We have a Gold Rolodex of worldwide experts that can help you build a bulletproof game-plan that will get you more raving fans and loyal customers that will pay, stay and refer.
Memorable Marketing, Review Builder and Results Marketing Services are divisions on Mr Results Pty Ltd Proudly Incorporated in Australia, ACN 151 039 860.



Marketing Strategies for Small Business Owners
Speaking, Consulting, and Coaching
SMS Marketing and Chatbot Solutions
Reputation and Google Reviews Management
Incentive Based Marketing