IT'S EXCLUSIVE TO ONE BUSINESS OF A KIND IN AN AGREED LOCATION
Yes, I want to stand out and be different Show me how
THE ULTIMATE CLIENT INCENTIVE PACKAGE!
<<Reward your LOYAL customers!>>
Get Great Reviews give an amazing get away your VIP customers, Prospects and Loyal Staff
​
Your customers can choose from over 25 Locations in Australia or over 50 around the World!
Call us today on 1300 310 755 or +61 418 122 619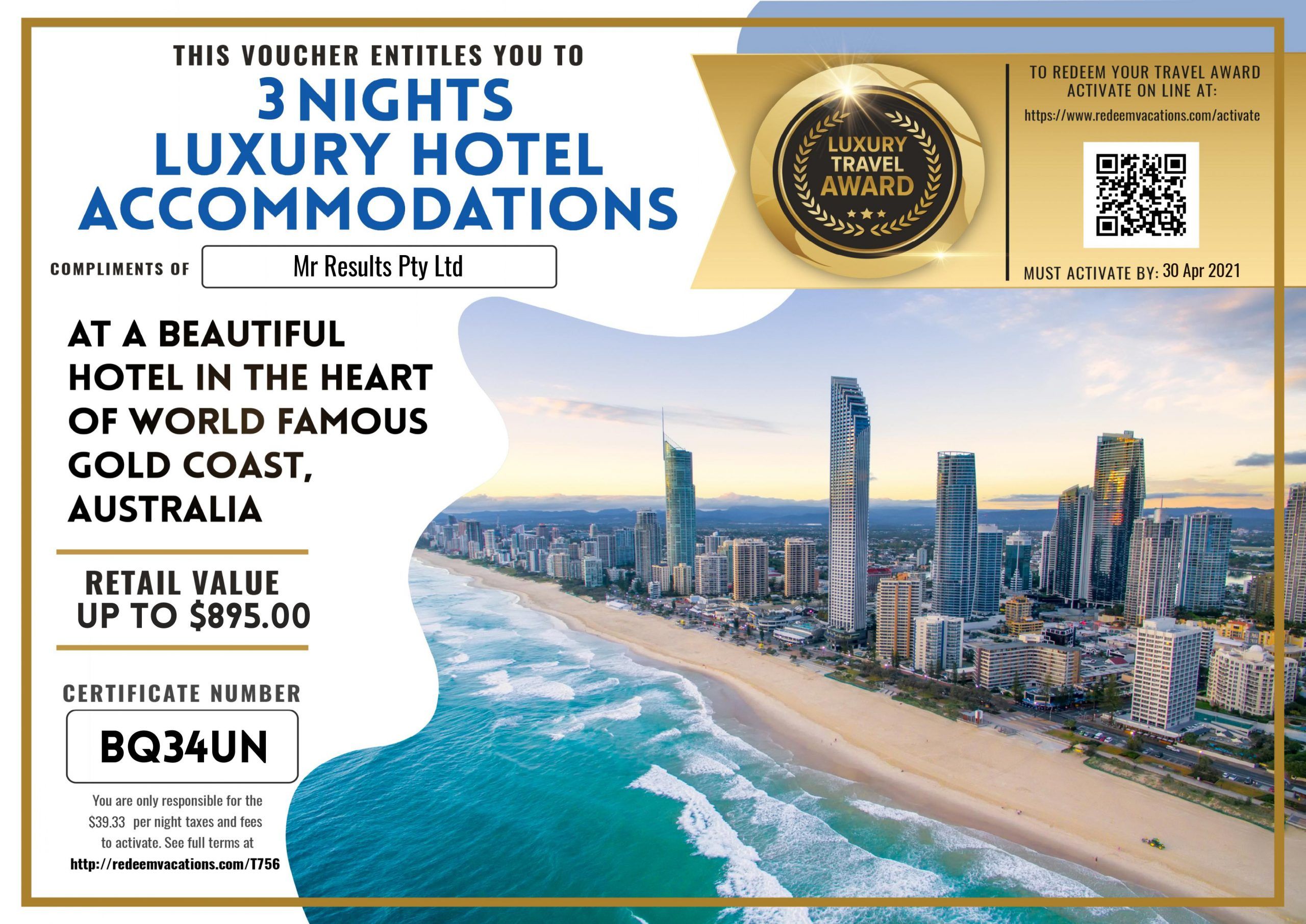 The are 25 Locations in Australia and Over 50 Hotels & Resorts World Wide  will be available after Covid 19 Travel restrictions have been lifted.
Once booked they have 18 months to travel
Be Different, Stand Out, Don't Blend in
We do what many Business Owners Don't Do, Won't Do, Can Do, but Never Get Around to.
Would you like to have a team of Strategic Digital Marketing and Media Experts working for you?
You probably thought of hiring these experts yourself, but recognise that direct hires carry with them huge costs that cannot possibly be absorbed right now…
We are a small, energetic full-service agency managing and nurturing reputations for passionate and ambitious growth for Small to Medium Businesses, Entrepreneurs, and Start-Ups. We have a Gold Rolodex of worldwide experts that can help you build a bulletproof game-plan that will get you more raving fans and loyal customers that will pay, stay and refer.
Memorable Marketing, Review Builder and Results Marketing Services are divisions on Mr Results Pty Ltd Proudly Incorporated in Australia, ACN 151 039 860.



Marketing Strategies for Small Business Owners
Speaking, Consulting, and Coaching
SMS Marketing and Chatbot Solutions
Reputation and Google Reviews Management
Incentive Based Marketing